We're unmasking the coherent quantum mechanical flow of electronic excited states and charges—along with their coherent spin-spin interactions—in precisely tailored nanostructures and molecules.
Long term, our work will exploit coherence to harvest and transmit energy and information via novel quantum mechanical mechanisms and develop new ways for doing chemistry.
What We Study
Our research covers two main themes within quantum coherence.
We explore how symmetry breaking in molecules impacts spin coherence.
Work With Us
Our goal is to provide world-class, cutting-edge training to postdocs and graduates students through innovative research, in-depth mentoring, and specialized training.
News & Events
Congratulations to Prof. Nancy Makri, winner of the 2021 Physical Chemistry Division Award in Theoretical Chemistry. The award is recognizing her work in the development of exact methods for long-time numerical path integral simulations of quantum dissipative systems with application to quantum liquids, electron transfer and photosynthesis.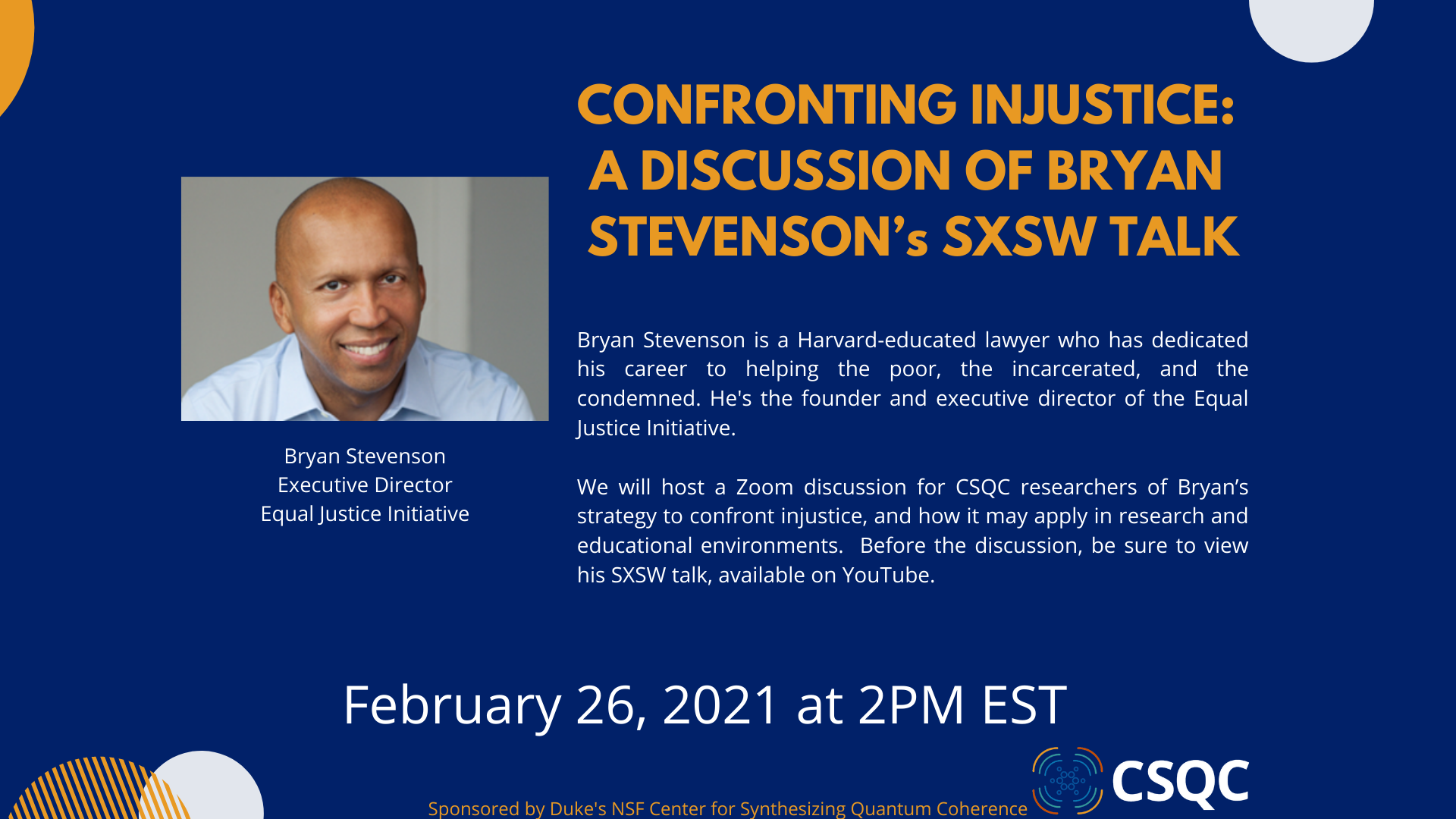 We invite all CSQC participants to join a discussion of Bryan Stevenson's SXSW talk "Confronting Injustice". Bryan Stevenson is a Harvard-educated lawyer who has dedicated his career to helping the poor, the incarcerated, and the condemned. He's the founder and executive director of the Equal Justice Initiative. We will host a Zoom discussion for CSQC… Read More »Center Discussion of "Confronting Injustice" – February 26, 2021